Experiences at Red Poles
High and Low Teas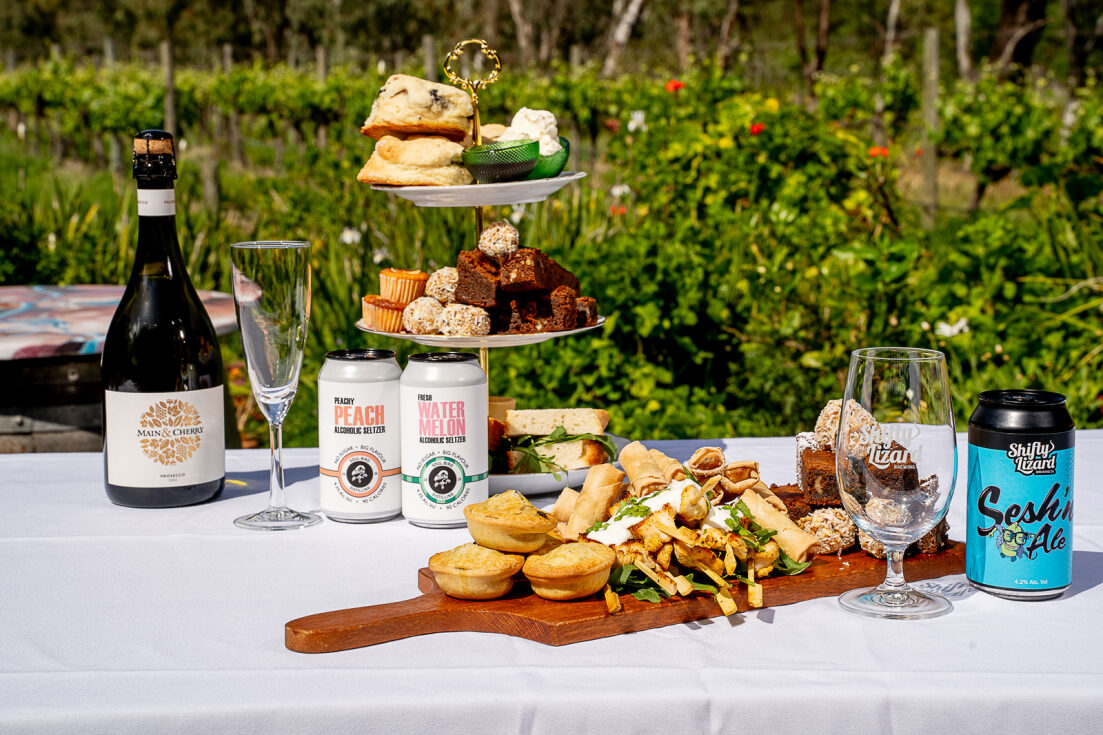 Bubbles, beers and a range of delicious savoury and sweet treats!!!!!
What more can anyone want from a relaxed visit to Red Poles? Perfect for informal get togethers, bridal or baby showers, fundraising events, birthday celebrations. The list is endless!
Cost: $40 per head
Available Wednesday to Saturday from 10am to 3pm
Minimum bookings of 4 people
'Feed Me' Experience

WITH HEAD CHEF TRAVIS JEREMIAH
Enjoy a special experience when you simply can't decide! Let us take care of you and experience a range of dishes from across our menu.
Cost: $75 per head for 5 courses (drinks not included)
OR try 6 courses with wine for $125 per head
Available Wednesday to Sunday for lunch with seasonal menu
Shaken and Stirred
COCKTAILS WITH A TWIST TO SUIT ALL TASTES
Learn to mix a mouth watering assortment of cocktails with a 'story', followed up with a delicious lunch of regional produce to satisfy those cravings.
Cost: $95 per head
Minimum 2 person booking
Harley Feast
WHEELS AND WINE
Take off from Red Poles through picturesque vineyards and the Willunga ranges on the back of a Harley.
After your exhilirating ride, return to our garden restaurant to relax into a 3 course lunch with wines to match.
Cost: $245 per head