FLEURIEU ARTS & CULTURE GUIDE
The Fleurieu Arts & Culture Guide has been designed to serve as your travelling guide, steering you throughout this big region and identifying art treasures of a great and varied nature.
Art is emblematic of the Fleurieu Peninsula. It makes natural sense that a region boasting so many alluring parts – fresh food, world-famous wine and warm, hospitable local people with great creative energy – should house a wealth of art and cultural attractions.

It's this vital mix that makes the Fleurieu Peninsula such a dynamic environment – and why we're delighted to invite you to savour and share the very best of its artistic offerings in a vast network of galleries, studios where you can see artists at work, exhibitions and public spaces.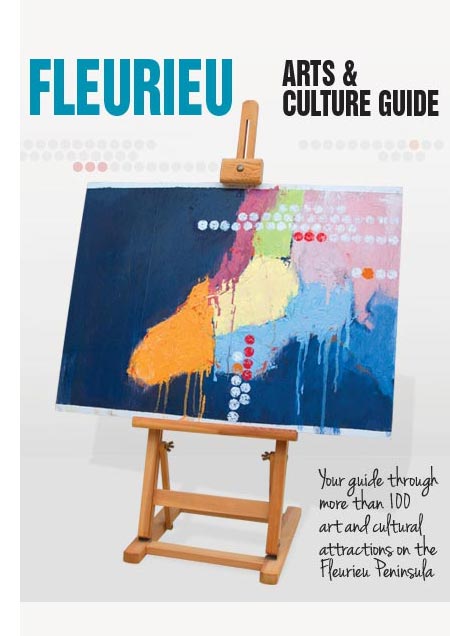 Use this book as your pathfinder to explore the many routes through the Fleurieu Peninsula and discover all our enviable art havens. By teasing out the complete picture of Fleurieu art and culture offerings, we aim to make your visit more memorable – and entice you to return soon for more.
Download the Fleurieu Peninsula Arts & Culture Guide